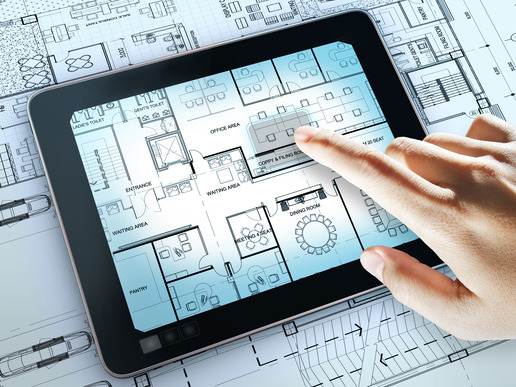 Building your dream home or renovation can be a daunting experience, but it doesn't have to be. At MJM, we are dedicated to making this process as smooth and stress-free for our clients as possible. This is done by providing our clients with a design experience and outcome that gives them confidence in their project, moving forward through the building process.
Compile ideas of what your completed home or renovation will look like
Visit display homes, browse relevant magazines, research online to compile ideas of what you do and don't like.
Decide what features you 'need' and what features you 'want', if your budget permits.
Sketch a basic layout of how you would like to arrange the different spaces.
Our designers take account of site specific features and advantages as well as the implications of council policies
Our designers will discuss important considerations with you such as slope, solar access, excavation and design compliance with Council's relevant policies.
The MJM design and review procedure
Generally, your project will be allocated to one of our qualified and experienced designers, based on their expertise. They will maintain contact with you throughout the process and be on hand to answer any queries you may have.
Your designer will firstly conduct a site inspection to take account of important features or any issues and incorporate these into your design as necessary.
They will then prepare a preliminary Floor Plan which you can review and request amendments to.
We will provide you with a final set of plans including Floor Plan, Elevations, Section, Site Plan and any other plans Council may require – all to Building Code of Australia (BCA) standards.
We will also conduct a BASIX assessment, if applicable to your project, and provide you with a BASIX Certificate.
MJM can also complete your Structural Engineering details – a combined service that is unique to the local area
You will need a Soil Classification Report for the site so the engineering design of the foundations (concrete slab and footings) can be completed. We can organise this on your behalf or point you in the right direction.
We will prepare your engineering details for the foundations, based on the site-specific soil conditions, to the relevant Australian standards.
The MJM point of difference
As mentioned above, we understand how nervous you can be about the building process given the sum of money that is involved and that the process is unfamiliar to most people. We go above and beyond for our clients because we want to see their projects succeed! Below are just some of the many extras we provide to our clients as part of the design experience.
We can also provide recommendation on which builder would be suitable for your type of project. We have a thorough understanding of the industry and many local builders are also our clients. We therefore understand the type of work they specialise in and we wouldn't recommend any one who's workmanship and service we did not have the utmost confidence in.
We understand that the council requirements and process can be overwhelming to those new to the building experience so we also offer the option of taking care of applying for all your necessary council approvals.